Uncategorized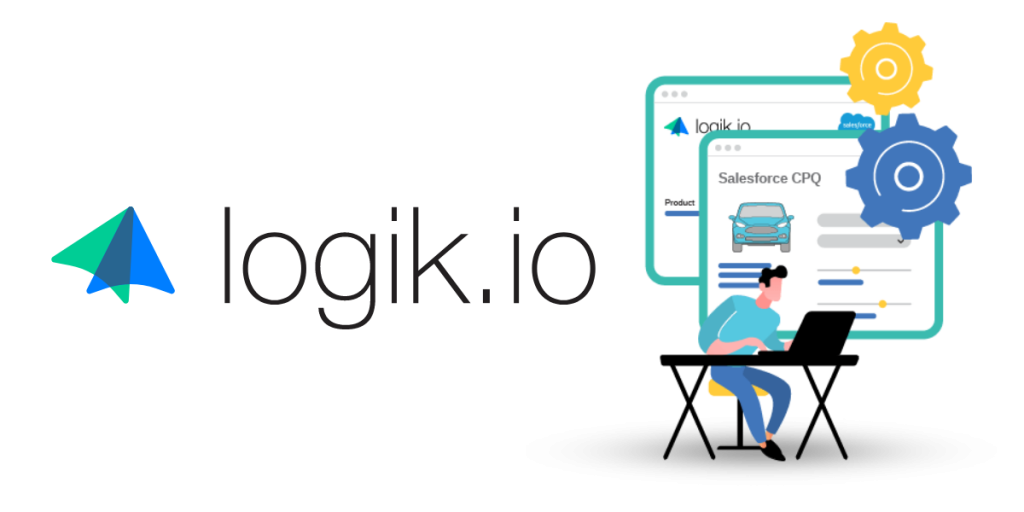 Introduction to Logik.io
Logik.io at its core is a next-generation configuration engine that enhances and augments the capabilities of Salesforce CPQ and eCommerce applications by providing an advanced configuration engine, purpose-built for speed, streamlined administration, and enhanced sales productivity. It is a software product that evolved from the founders of BigMachines. In 2010 BigMachines began to emerge as one of the early leaders of the CPQ category. Eventually, it was acquired by Oracle in 2013 and became Oracle CPQ. Later it was acquired by Steelbrick, a quote-to-cash software company. Now at present it is acquired by Salesforce and is now known as Salesforce Revenue Cloud. Some of the competitors of Logik.io are Apttus CPQ, HubSpot Sales Hub, DealHub.io, CloudSense, Experlogix, eRep CPQ etc.
Use cases
Logik.io for Salesforce CPQ
Logik.io for E-commerce and Self Service Configuration.
Make the Switch from Oracle CPQ
Prominent features
Proprietary Solving Engine: enabling lightning-fast performance and complex configurations with tens of thousands of options and rules.
Simple yet Powerful Administration: CPQ admin was never easy.  We wanted to build an admin that would make admin's lives easier yet handle even more complexity.
Bill of Materials Engine: Operating behind the scenes during configuration, Logik.io builds a manufacturing bill of materials (and routings) that can be easily sent to your ERP system.
Headless Operation:  Headless operation gives businesses flexibility.  Build once and use Logik.io's configuration engine everywhere.
Supercharge Salesforce CPQ with advanced configuration.
Empower reps to sell solutions, not lists of parts and SKUs.
Unblock the limitations of Salesforce CPQ Configurator.
Maintain less. Build once in Salesforce, and use everywhere.
Unlock e-commerce revenue with configure-to-order experiences on your site.
Widely used in tech industries
Manufacturing: Make selling your complex manufacturing products simple for sellers to sell, and buyers to buy. Consumerize the way you sell. Give buyers the option to configure and generate quotes on your site.
Medical Devices: Make selling sophisticated medical device products simple, for your reps and your buyers. Consumerize the way you sell. Give buyers the option to self-serve and configure your products to fit their needs on their own.
High Tech: Sell technology solutions, not products and features. Guided selling experiences in CPQ that make every rep a solution-seller.
Business Services: Take the headache out of quoting highly customized service offerings. Let buyers choose the specific service configuration that's right for them.
Consumer Goods: Give buyers the customizable product experiences they expect, with Logik.io. Let buyers configure the perfect product for them, on your site.
Benefits of using Logik.io
The only high-performance omnichannel configuration and guided selling engine.
Goodbye to revenue limitations.
Bring products to market faster.
Exceptional sales rep experience with lightning-fast speeds.
Logik.io make your sales team pick parts vs. sell solutions.
They sell you a single-threaded point solution that solves part of the problem, but not all.
Matrix data loader to upload fields, and rules in a Bulk manner.
Limitations of using Logik.io
It is recommended that the price rule should always be outside the Logik.io configurator.
Logik.io needs to be installed along with Salesforce CPQ package to use its advanced configuration functionalities like its Configuration engine.
No texted limitations available in Logik.io regarding the lines can be written in Advance Function Section using similar like Java Script Language.